The Stow Group is acquiring a stake in the robotics start-up iFollow
24.05.2022 – 10h04 | by Olivier ROUSSARD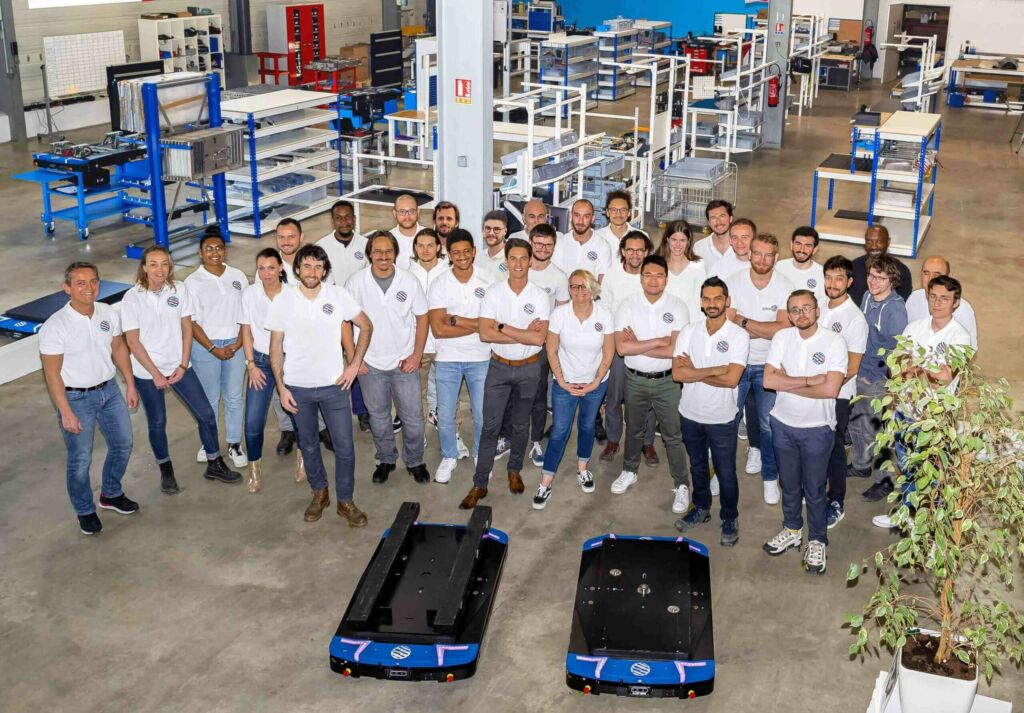 iFollow. Founded in 2017, the latter has innovated in the logistics sector by offering autonomous mobile robots (AMR) to facilitate order picking and the transport of heavy loads in the warehouse (from 300 to 1,000 kg).
Complementary robotic solutions
"This strategic merger will enable us to pursue and significantly accelerate our growth strategy, both in terms of technology and manufacturing and sales, to which our investors have made a major contribution. In addition to the strong complementarity of our robotics solutions, we share with Stow many values and the desire to improve working conditions in warehouses and more generally in industry. We would like to thank Supernova Invest, Socadif, bpifrance, NCI and Axeleo Capital for their role and we are looking forward to writing a new chapter with the Stow group", explains Vincent Jacquemart, co-founder and CEO of iFollow. Stow, with its 1,800 employees, its nine factories on the European continent and its international sales network, will enable iFollow, whose management team retains control, to accelerate its growth by strengthening its sales division and its production capacity (more than 1,000 robots per year in 2023).
iFollow welcomed into Stow Robotics
Within the Stow Group, there is a warehouse automation business unit called Stow Robotics. The combination of the two companies will create synergies with Stow's robotic warehouse solutions on the one hand, and iFollow's load carrying and order picking solutions on the other. "We are delighted to welcome iFollow to stow Robotics and have been impressed by the entire team. This is another important step for stow Robotics with a company that fits perfectly into our portfolio of scalable automation solutions. We are confident that this partnership will provide important synergies with our Atlas 2D pallet solution, as well as significantly accelerate iFollow's growth through our sales network. iFollow shares our vision for the future and is the perfect platform for new AMR-based solutions," says Jos De Vuyst, CEO of Stow Group.