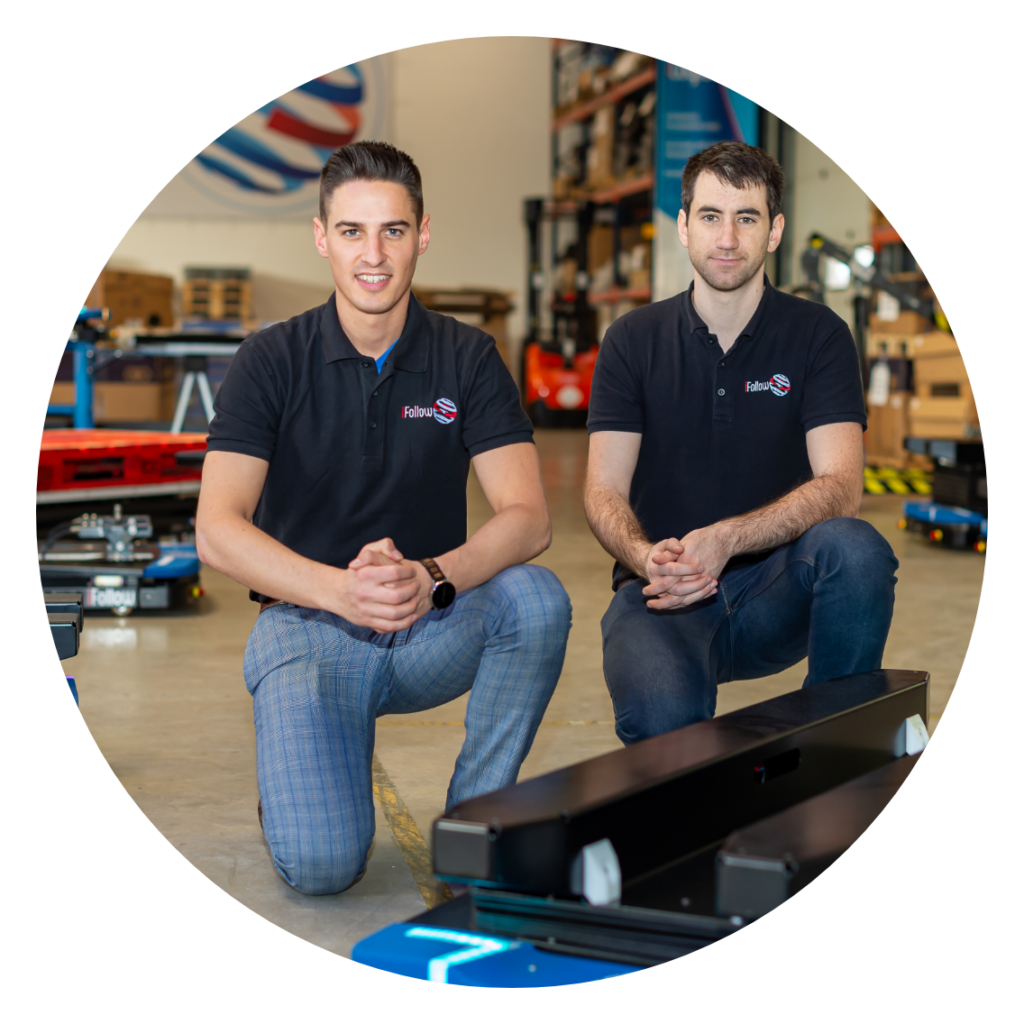 At iFollow, we believe that automation is shaping today's Logistics and the warehouse operations that make up Intralogistics.
The combination of Automation and Robotics is THE current fundamental pillar to remain competitive in a tight logistics market by achieving increased productivity and reliability, better availability, higher performance and lower operating costs.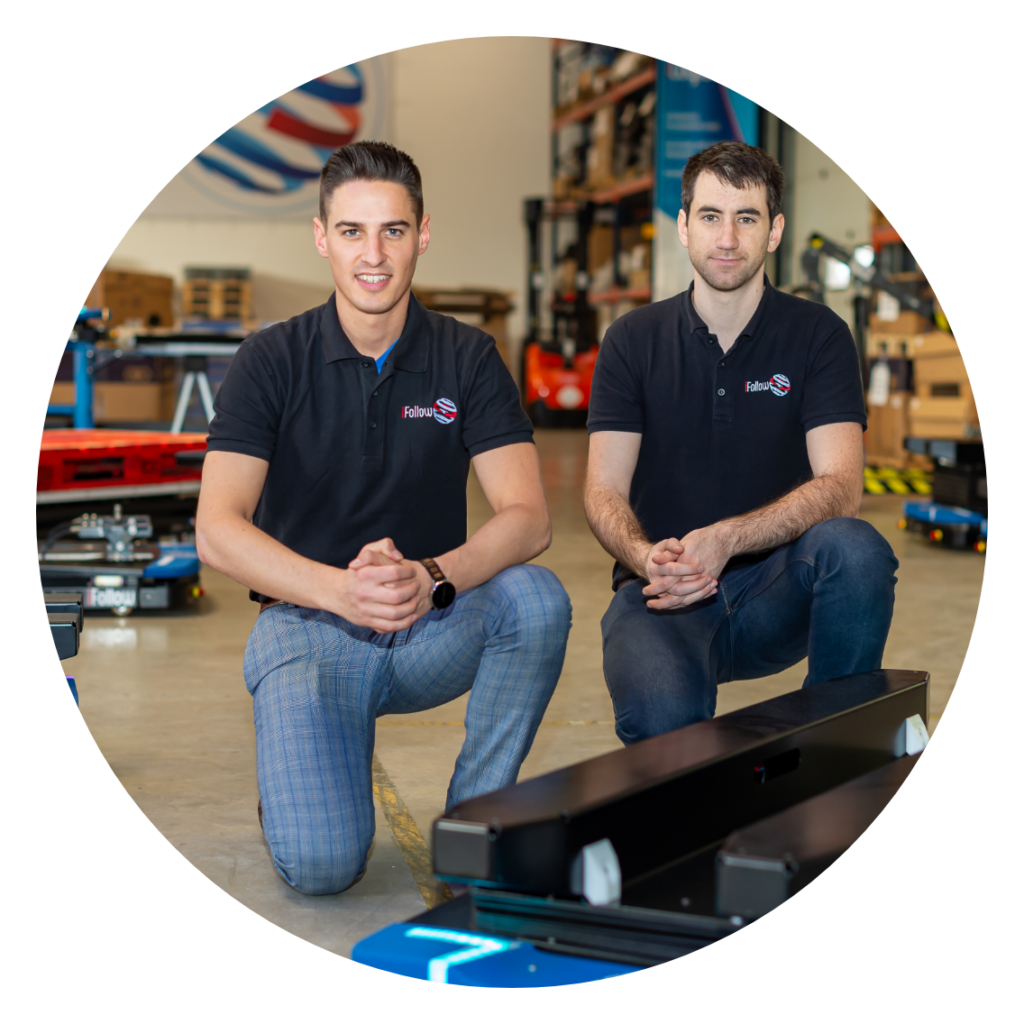 iFollow continues to grow and develop. The strength of the company is based on an international team with sharp expertise both in robotics and logistics.
The company was founded in March 2017 by two young entrepreneurs – Nicolas Menigoz, CTO of iFollow and Vincent Jacquemart, CEO of the iFollow.
iFollow grew from a small startup into one of the market's leading autonomous mobile robot (AMR) manufacturers.
Today we offer four collaborative mobile robots that can transport 300 kg, 600 kg, 1000 kg and 1200 kg payloads. Our AMRs and software are suited for a variety of use cases, including collaborative picking and in-and-outbound transport in logistics and industrial environments.
Since 2022, iFollow is part of the stow Group, global leader in industrial storage solutions, with stow Robotics as a progressive unit dedicated to warehouse automation.
The strong partnership with iFollow's management, who remain on board, strengthens and builds on stow Robotics' strategy and in the global warehouse automation market and enables the Group to offer innovative and state-of-the art warehouse systems to the customer. iFollow and stow Group customer can rely on an advanced global network of production sites and sales and service organisations.

Mobile robotics at the service of humans
iFollow
network
around
the
world

Our offices, our assembly lines and our showroom are located near Paris.

We supply the whole world, supported by an adequate network of partners.

At iFollow, we offer smart yet easy-to-use robotics. We fully develop our own navigation and fleet management algorithms. The software suite is easy to install and use.

We guarantee full support for your automation projects. Our teams are there to deploy and ensure the installation of our equipment and then train your operators in the use of our solutions. The iFollow teams then remain available for any support request related to installations.

We guarantee the quality and operability of our autonomous mobile robots with maintenance, monitoring and a hotline available 24 hours a day.

We like flexibility. This is why all our robots are autonomous: no guidance or change of infrastructure is necessary for the integration of our AMRs in your premises.

iFollow's AMRs are mainly used to automate intralogistics operations. They operate in the food, industrial, pharmaceutical, medical, cosmetics, logistics, textile and distribution sectors.
Ready to reach warehouse operational excellence?