What are the Most Critical Challenges in Retail?
As retail sector evolves fast, it is facing many new challenges.
Consumer behavior changes rapidly and requires a faster response to their demands and further supply chain flexibility.
What are the most critical challenges in retail?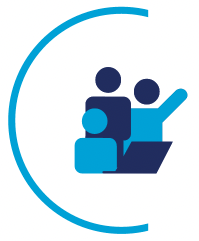 Keeping up with changing customer expectations
Are retail players ready to embrace these changes?
Can automation with autonomous mobile robots respond to the most critical aspects of business performance?
More and more companies use sophisticated technologies such as autonomous mobile robots to enable businesses to adapt to rapid changes in the market. It's a must to thrive in the emerging business environment with high expectations and rising competition.
How to Meet Demand Increase in Retail Industry
The rise of retail is especially seen in e-commerce. According to market observers, global e-commerce sales have increased 26.7% year over year, from $3.3 trillion in 2019 to $4.8 trillion in 2021.
Also, growing numbers of SKUs, constant demand, peaks throughout the year, labor shortage and employee retention difficulties make it complex for retailers and distribution centers (DCs) to keep up with expectations and competitors.
Mobile robots are a great solution to flexible manufacturing and logistics, enabling faster order fulfillment, higher operational efficiency, and lower labor costs.
When it comes to safety and flexibility, there's a lot to say about AMRs as they move around warehouses guidance-free, safely maneuver around people and static obstacles and efficiently collaborate with humans. This is different from AGVs, which require more infrastructure and installation. iFollow is very present in the retail sector. Our autonomous mobile robots collaborate with operators in order preparation and tramming operations. 
Benefits of Autonomous Mobile Robots in Retail
Workers can pick more frequently. Especially in duo-picking, they can use two iFollow robots simultaneously. Each robot can carry two roll cages at once.
Automating low-value tasks like pushing and pulling items gives workers time, motivation and space to perform higher-value activities.
When operators increase pick rates, there is an increase in business revenue.
Robots are a great way to improve traceability and reduce human error.
Integrating iFollow AMRs is easy; it takes 24 hours and the warehouse remains operational.
AMRs are cost-effective and help tackle labor expenses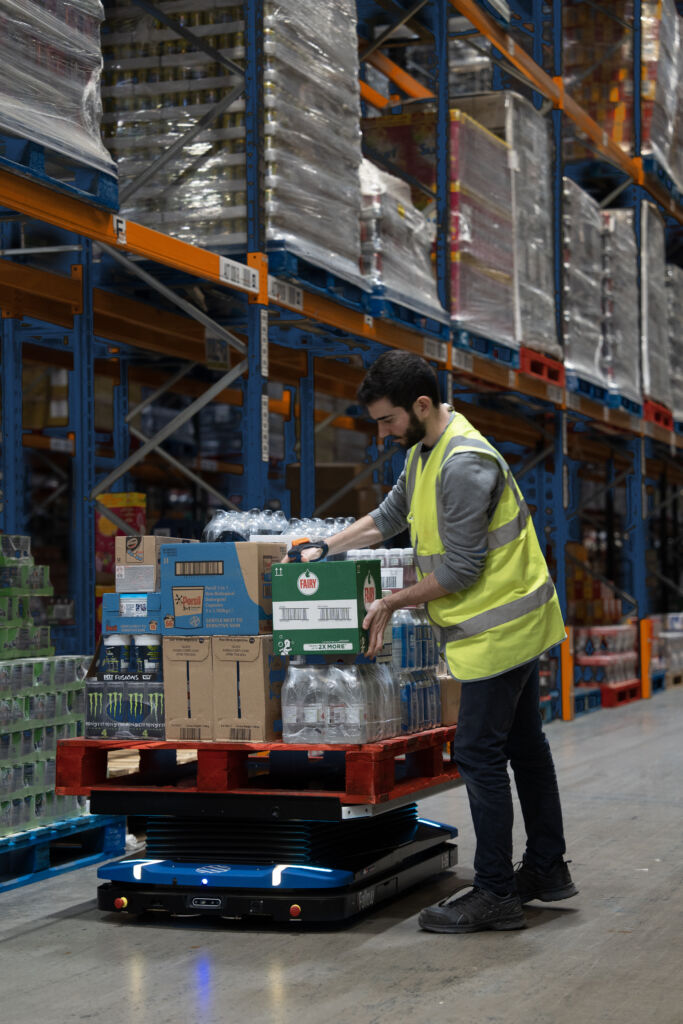 Sophisticated AMR Robots Help Inspire and Retain Employees
No doubt, one of the significant challenges is employee retention. The retail sector has historically had a high employee turnover rate, which is still the case today. Hiring and training new employees take time, effort and costs.
Retailers offer different engagement programs to boost employee motivation. However, to go the extra mile, one needs to be creative.
AMRs can help here. They take on dull jobs, while humans do higher-value tasks and enjoy the precious support from friendly and collaborative autonomous mobile robots.
Also, employees discover sophisticated technology and new ways of working, which is a motivating factor.
Conquering Retail Peaks with Mobile Robots
Predicting and managing future events in a volatile retail economy will always be difficult.
Autonomous mobile robots offer an excellent intralogistics solution to support agile retailers that cannot afford to disappoint at peak.
However, robots aren't just for peak seasons – they should be at the core of everyday intralogistics operations, continually providing flexibility and improving productivity.