Automation made easy for all
Our partners are at the heart of our success and are one of the main ambassadors for helping us launch our technology worldwide. We work closely together to support the transformation and automation of our customers' businesses on all continents.
iFollow network around the world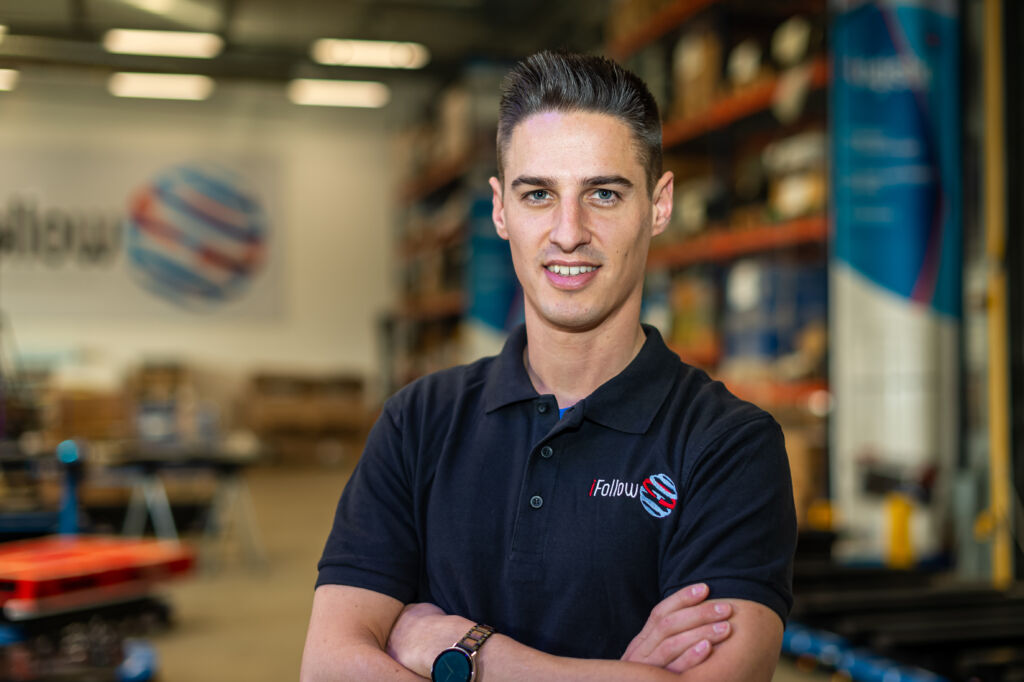 We wish to cover a broader spectrum of intralogistics applications through our partners, to reach new very interesting markets internationally, in particular industry, BtB logistics or the cold chain where often the needs in transport of load and order picking requires equipment capable of moving 1200 kg.

Discover partnership advantages with us
The time for mobile robots is now!
Investments in mobile robotics are up 53% in 2022, more than 4 million mobile robots are expected to be installed worldwide by the fourth quarter of 2027. Be part of this adventure by offering our solutions to your customers.
Local sales and support are essential in many markets. We are committed to building strong relationships with our regional partners, helping our partners identify opportunities and expand their market presence.
Training and certifications
Our goal is to make you successful. We offer a range of training programs for our partners. By participating in one of our training courses, our partners can train and support their customers in their automation project.
We will provide you with ready-to-use marketing materials, including sales pitches, technical information, presentations and studies. We encourage our partners to modify and refocus these materials to better target their audience.
Access to our knowledge and expertise
Securing a deal on automation and robotics solutions is just the first step. Supporting and training your customers is just as important, if not more so. We are ready to share our expertise with you. Our partners have access to our knowledge base and benefit from technical assistance.
Full sales and technical support
It can be difficult to sell a product without knowing it in depth. We strive to provide our partners with everything they need to become effective resellers, providing them with all the information to gain first-hand knowledge of our solutions.