Challenges in Cold Chain Storages
Labor and energy represent the two highest costs in cold chain warehouses.
Energy Costs in Cold Chain Warehousing Remain High
Especially recently, with the shifting global economy, efficient energy use has been a very hot topic. Rapidly escalating wholesale electricity prices cause considerable increases in electricity costs for those cold storage warehousing businesses. Therefore, cold chain logistics seeks ways to minimize their dependence on typically demanding energy use.
Labor shortages in cold storage – as much of a challenge as costs
Cold storages struggle to fulfill customer requirements due to staffing issues. It's not only about finding man labor but also retention, which is complex due to high costs for employers and low employee motivation. Despite the optimistic forecast that the worker numbers in temperature-controlled vehicles were expected to normalize after the pandemic's worst excesses, this hasn't happened. Cold storage businesses embraced another formula - to offer more attractive salaries and bonus systems. Still, working conditions are demanding and working in a cold place wearing warm gear on a production line does not seem appealing for obvious reasons.
Flexible AMR for Cold Chain Warehouses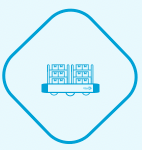 iFollow cold chain AMR does not modify the given warehouse during deployment. It has the necessary equipment for autonomous navigation, offering a level of safety far superior to human handling.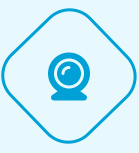 Equipped with security cameras and lidars, the AMR robot has 360° vision and can travel on complex routes that are very narrow and has a perfect perception of the environment.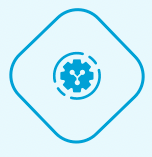 Management of intralogistics flows
The flexibility of maneuvering around people and obstacles without guidance, safety, and non-stop performance are just a few reasons why this logistics solution is attractive to cold chain storage warehousing businesses.

Higher market demand, further pressure on productivity
The labor attraction to the cold chain facilities is not growing, but the market does. The global cold storage market size was valued at USD 138.97 billion in 2022 and is projected to grow at a compound annual growth rate (CAGR) of 17.2% from 2023 to 2030.
Peak seasonal demands make it even more difficult to cope with efficiency, productivity and capacity.
A question arises – how to optimize and keep the supply chain in cold chain warehousing scalable and sustainable?
Autonomous mobile robots for logistics in cold storage warehousing
Technological advances such as automated transport in cold storages can help achieve these objectives and keep energy costs down. Also, as distribution centers continue to grow vertically, automation is not a question of luxury but an ultimate need.
In fact, it represents the only viable solution to optimize throughput, labor and energy management.
Automation systems require some particular adaptations to perform reliably in low-temperature environments.
iFollow designed a collaborative mobile robot to transport roll cages and pallets in cold storages. The AMR serves as the operator's right-hand assistant in picking operations and order preparation and handles internal transport moving.
This autonomous mobile robot is robust and sophisticated enough to bear intense temperatures and also smoothly transit from cold to ambient environments.
Autonomous Mobile Robots for Data-Driven Operations
Today's warehouse management systems integrate technologies in a single platform while offering standard interfaces to ERP and other software systems.

This aims to provide new insight into equipment availability and performance while also enabling new capabilities, such as visualization.
Mobile robots help cold chains become more data-driven.
Therefore, iFollow strongly focuses on fleet management software to provide maximum data on robot operations.

It is vital to provide users with a tool that is easy to understand and easy to use. The fleet management software – Mycelium can be easily integrated into ERP. It offers an intuitive interface design, functionality and usability.
Especially cold chain warehouses need remote visibility of critical logistics operations in a deep freeze environment. This will help increase visibility into operations, improve coordination across systems, and adapt to changes in real-time.