Produce robots in a quality approach, with a motivated team, in pleasant premises near Paris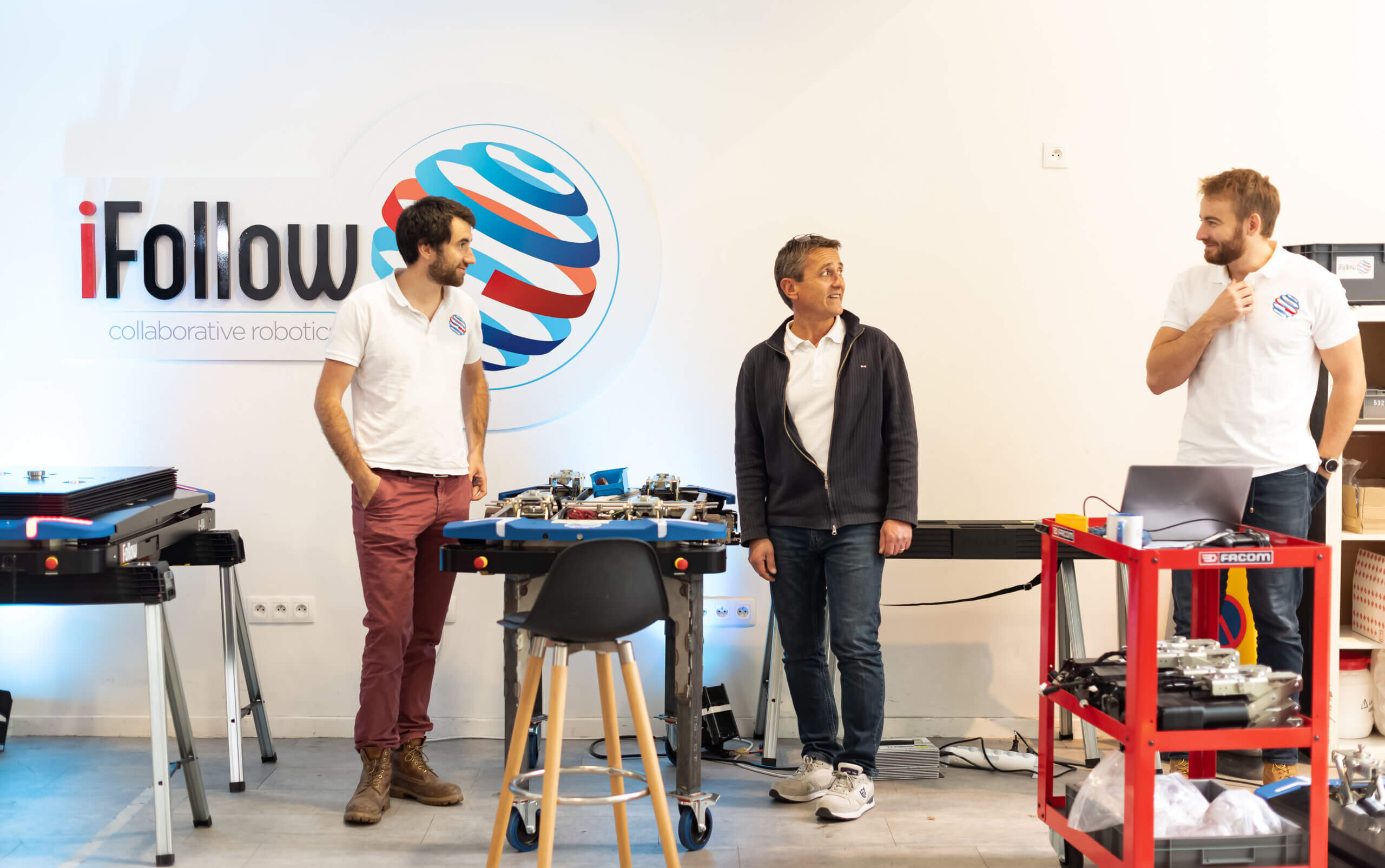 OUR VISION
At iFollow, we believe in the power of robotics applied to logistics and industry.
We are committed to facilitating the work of operators in industrial environments through collaborative robotics. Our strength lies in our ability to adapt to your constraints and the context in which you wish to use our solutions.
At the service of logistics and industry, our expertise enables us to meet the new major challenges in order preparation and load transport.
WHO ARE WE ?
"I was at the Rennes train station, pulling a rather heavy suitcase. I did not understand that in the age of autonomous cars, men who are soon on Mars and in the era of vegan soups, were still forced to pull a suitcase.
The next day, during an electronics course at Centrale Supelec, I turned to Nicolas and told him that I had a crazy idea: we were going to make suitcases that would follow, and we were going to sell them! Unfortunately, we could not technically solve some problems with such a suitcase (impossible to cross a sidewalk for instance).
After thinking about it, we decided to develop an autonomous shopping cart, a very useful product for a handicapped public. Following the realization of a first prototype of this type, Nicolas and I met Dominique Testa. He immediately saw the value of our technical solution in the warehouse and quickly gained the confidence of the Toupargel group to co-finance our robotic development.
Since then, iFollow kept on growing and developing. Its strength comes from the qualities and differences of the team members. We will always make robots to serve humans."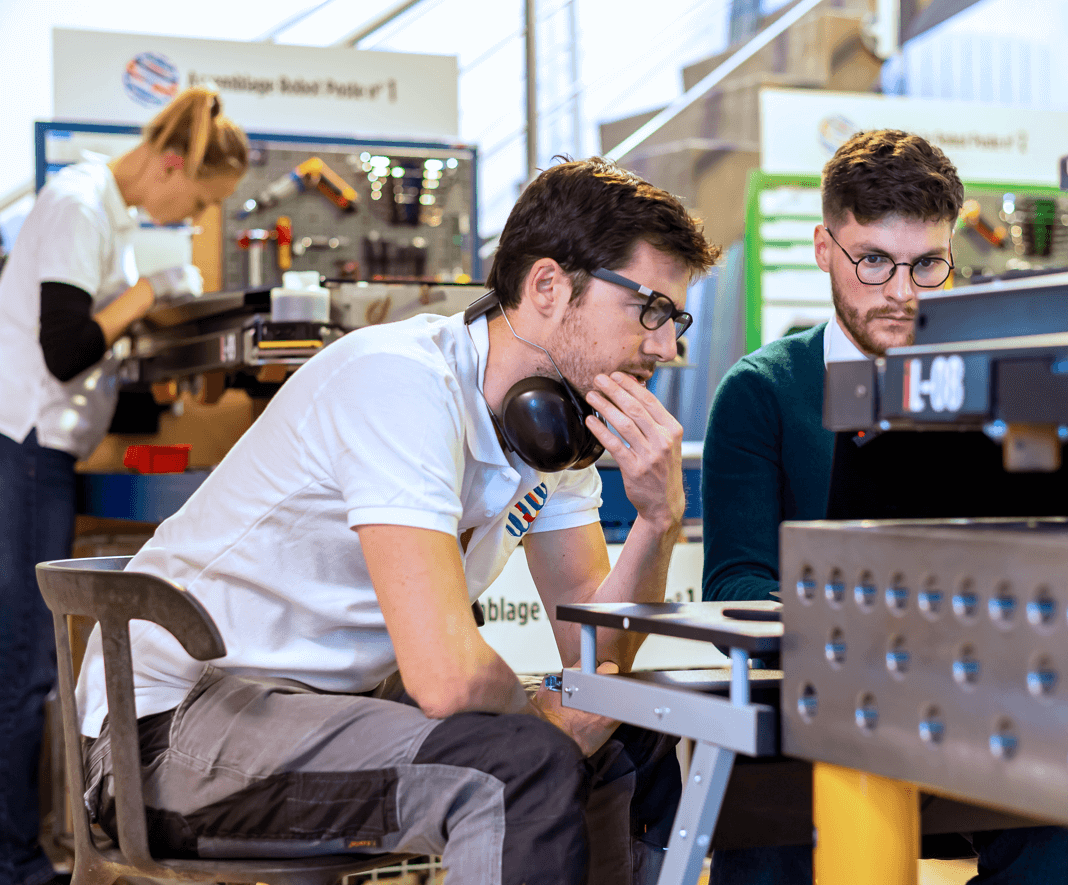 OUR HISTORY
It is already the third generation of our mobile robots, ever thinner, ever more reliable. In 2017 iLogistics V1.0 could lift a maximum amount of 400 pounds (180kg) load and was not symmetrical in its movement. From 2018, the transformation was significant toward the industrialization of a more fixed product which we kept on developing until it was capable of moving 660 pounds (300kg) of load, turning on itself and moving at 2m/s. Nowadays, iLogistics V4.0 supports 3300 pounds (1500kg) and meets the latest certification standards following a PL-D protocol.

OUR MORALS: MOBILE ROBOTICS

IN THE SERVICE OF MAN
OUR ASSETS
We made the strategic choice to design and manufacture all our autonomous mobile robots.
We fully develop our own navigation and fleet management algorithms. The popularization of the code is carried out by simple tools to which we will quickly train you. This is the foundation of our robotics.
We dimension our machines for intense, constrained and repeated use over time. All our machines are guaranteed.
iFollow operates in the food, industrial, pharmaceutical, chemical, cosmetic, logistics and mass distribution sectors.