iFollow NEWS
Not yet subscribed to our newletter ?
Frazer Watson, UK – Ireland Country Manager at AMR designer and manufacturer iFollow, examines the productivity boosting benefits of using Autonomous Mobile Robots in coldstores. Coldstores are playing an increasingly crucial role for grocery retailers, food producers...
read more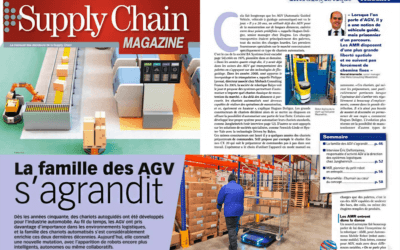 AGV vs. AMR - Quelles sont les différences ? Cet article anglais traite de l'automatisation de la logistique interne, ce problème récurrent pour les grandes et petites entreprises. Pourquoi utiliser les ressources des employés pour déplacer les matériaux alors que...
read more