Learn more
iFollow technology
ALL OF OUR ROBOT MODELS ARE AUTONOMOUS
All of our robots have the necessary equipment for autonomous navigation, offering a level of safety far superior to human handling.
THE EC CERTIFICATION OF OUR MACHINES 
We check all our machines through a quality process, CE certified in cooperation with the company Bureau Véritas. Our machines meet the latest standards in force NF EN 1525.
NAVIGATION STRATEGIES
Equipped with security cameras and lidars, AMRs can travel on complex routes that are much narrower than AGVs and have a perfect perception of the environment. The robot analyzes the situation in real time in order to avoid obstacles or even overtake slower vehicles.
WIDE ANGLE STEREOSCOPIC CAMERA AND LONG DISTANCE LIDAR
Two 3D cameras (front and back) allow a three-dimensional perception with a wide viewing angle and volumetric detection of objects even at long distances.
Perceiving the environment, the safety lidars complement each other perfectly and play an essential role in the 360° object detection of the vehicle.
WHY USE REAR SENSORS ?
The iLogistics AMR is 100% symmetrical and can navigate in both directions. This avoids time-consuming turning manoeuvres. Similarly, when the robot works in cooperation with humans, certain navigation modes take into account the proximity of the user, for example during order preparation.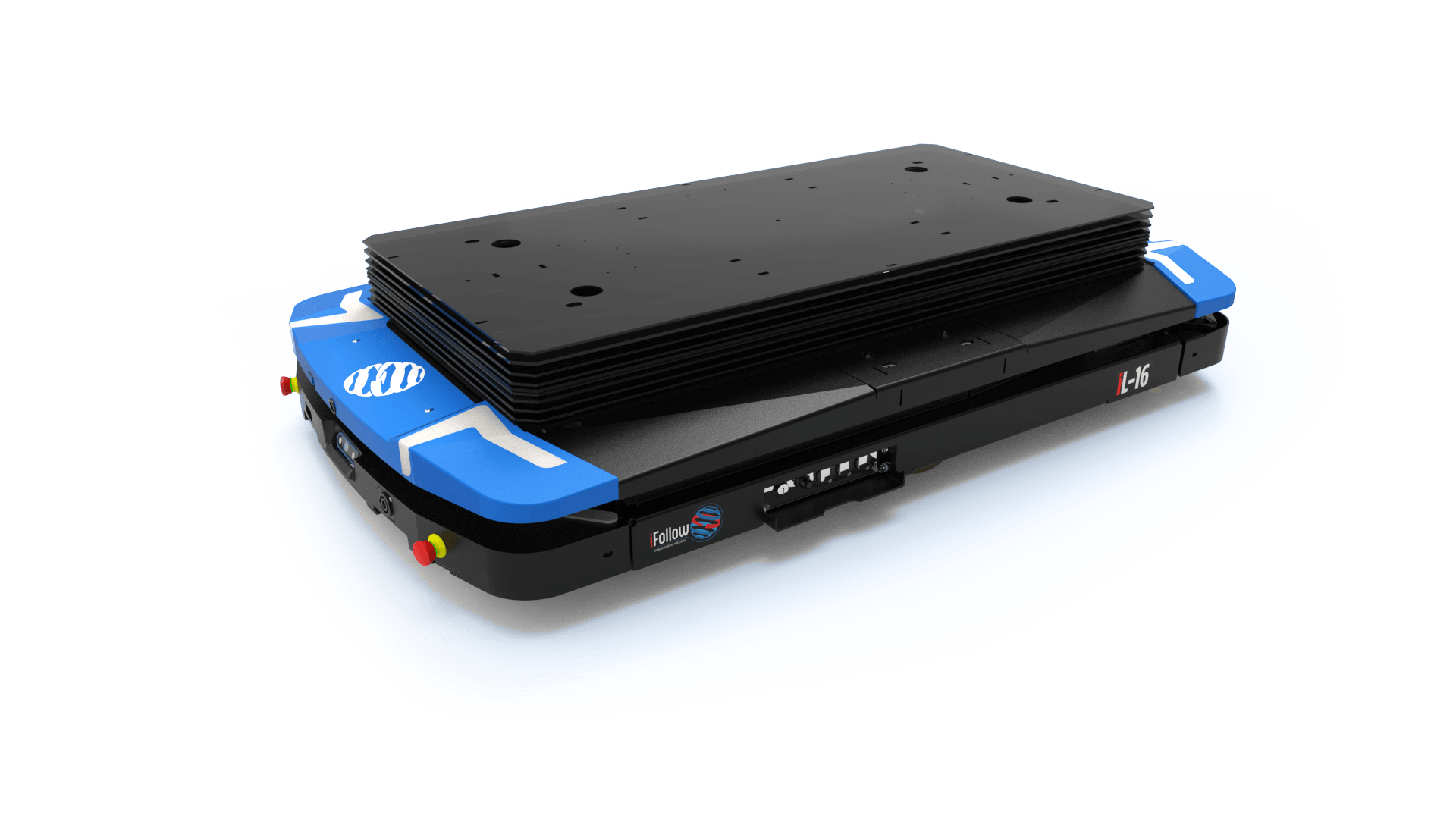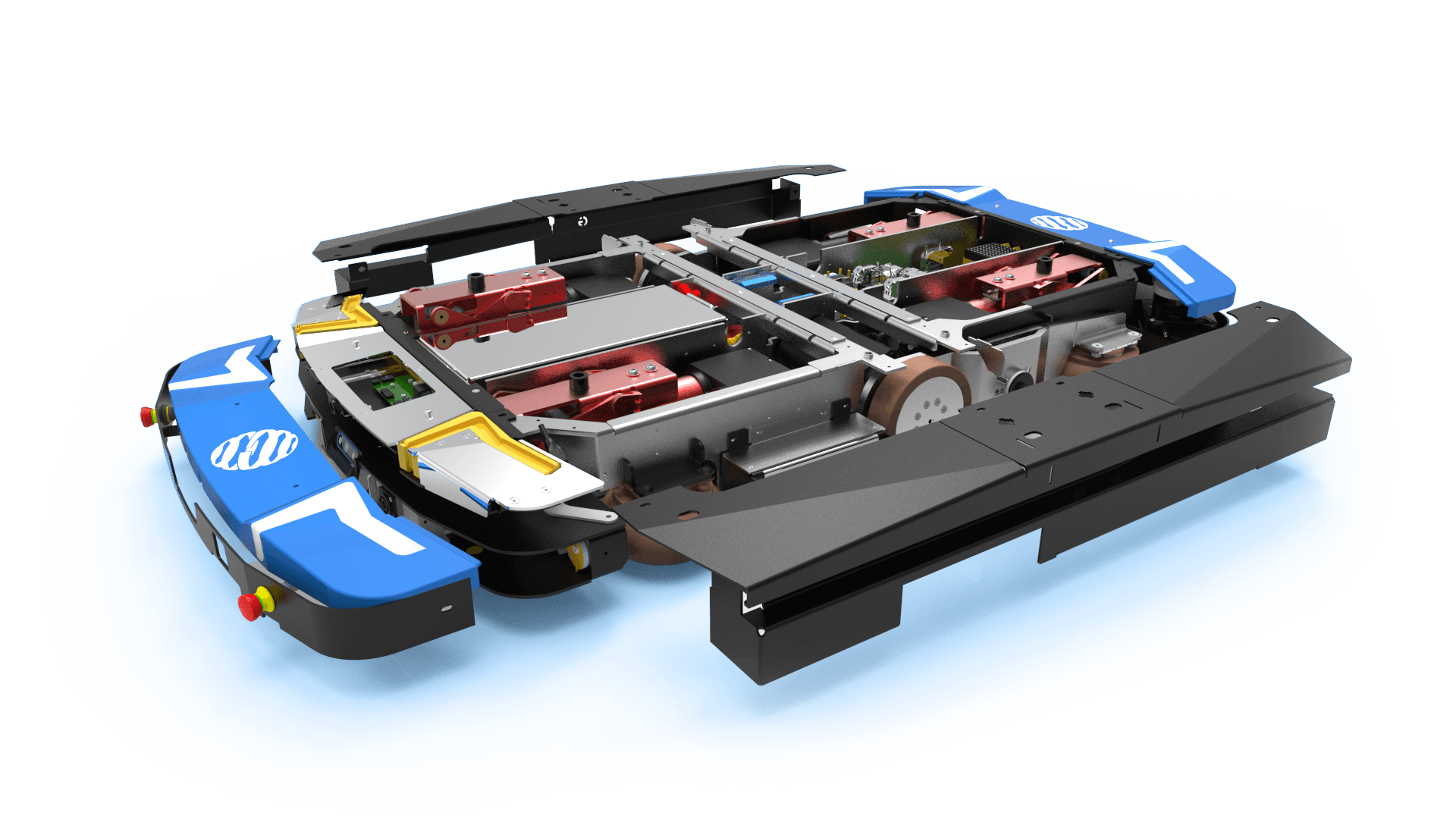 SAFETY AREAS
It is thanks to this intangible technology developed in-house that we certify a secure cohabitation between AMR and operators, whatever the frame being transported.The faster the robot moves in one direction, the more the area stretches. Likewise, the area changes shape depending on the type of support transported. In any case, if the slightest obstacle enters the robot area then its emergency stop is instantly triggered.