Mobile robotic solutions
LOGISTICS AND INDUSTRY AMR
 Improve the work conditions of your operators and optimize your intralogistics flows to gain in productivity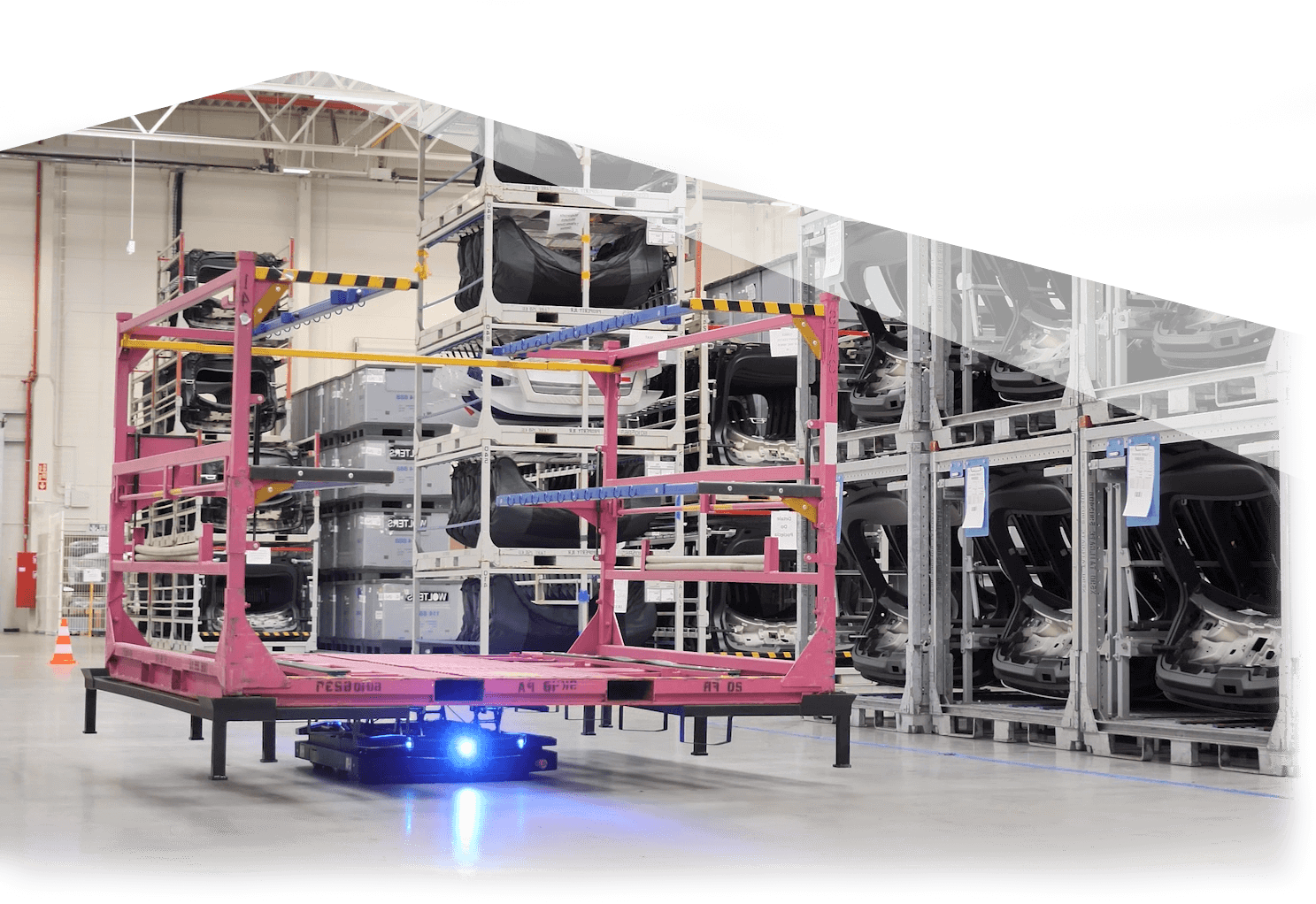 FLEXIBLE ROBOTIC SOLUTIONS
iFollow designs robotic collaborative solutions for logistics and industry based on fleets of AMRs (Autonomous Mobile Robot) driven by artificial intelligence.
Our Robots accommodate to your environment, problematics, and frames (rolls, palets, specific frames …)
Our technical team is able to adapt these robot solutions to your environment.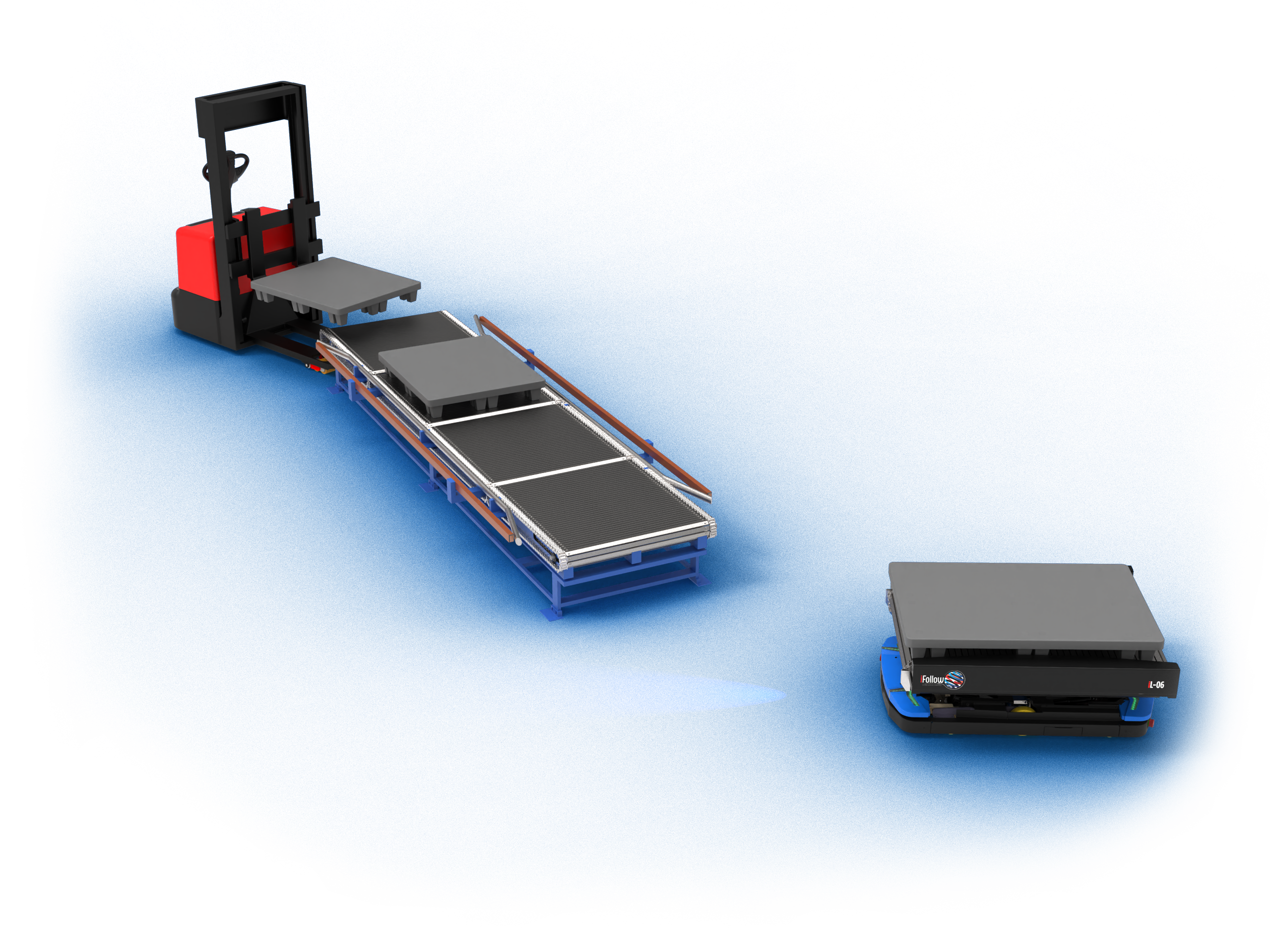 LEARN ABOUT OUR AMRs IN OPERATION
Our AMRs move loads of up to 1,5 Ton. They navigate without any infrastructure while accustoming to their environment.
Videos in two different enviroments :
Industry 4.0

: Visualize how our AMRs work in the automotive, aviation and pharmaceutical sectors.
Smart Logistics

: Note the improvement of order picking work conditions and calculate the belonging productivity gains.
TECHNOLOGIC 
MOBILE ROBOTS
In addition to their compacity and extreme fineness, iLogistics robots can operate in extreme low temperatures down to -25°C.
Several models of the robot are available : iL 300 kg, iL 600 kg, iL 1000 kg & iL 1500 kg
iLogistics robots are 100% Made in France 
 and customable according to your expectations.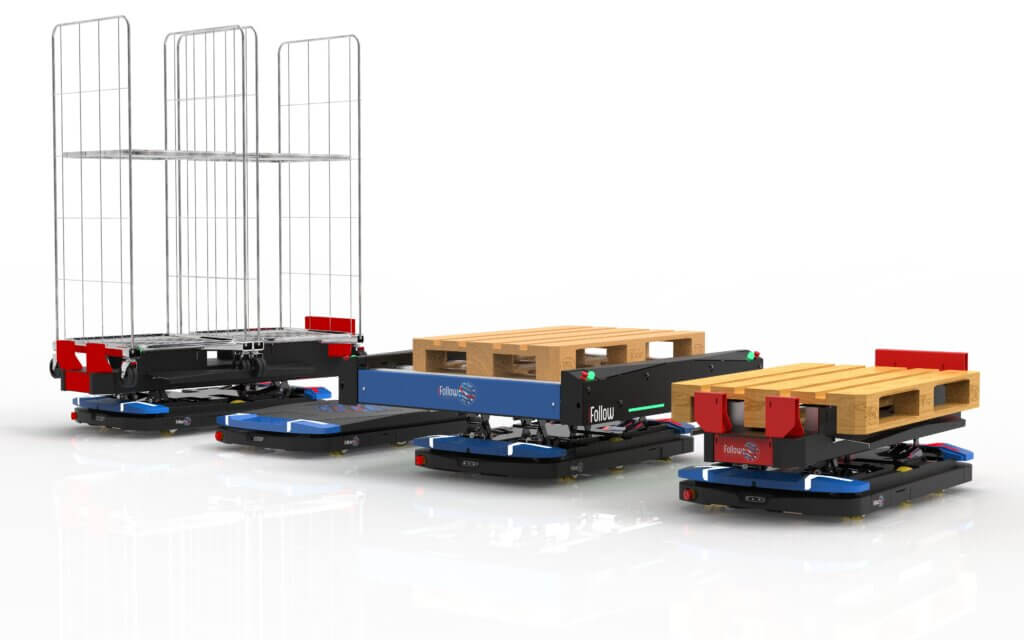 THEY TRUST US AND USE
i
Follow
SOLUTIONS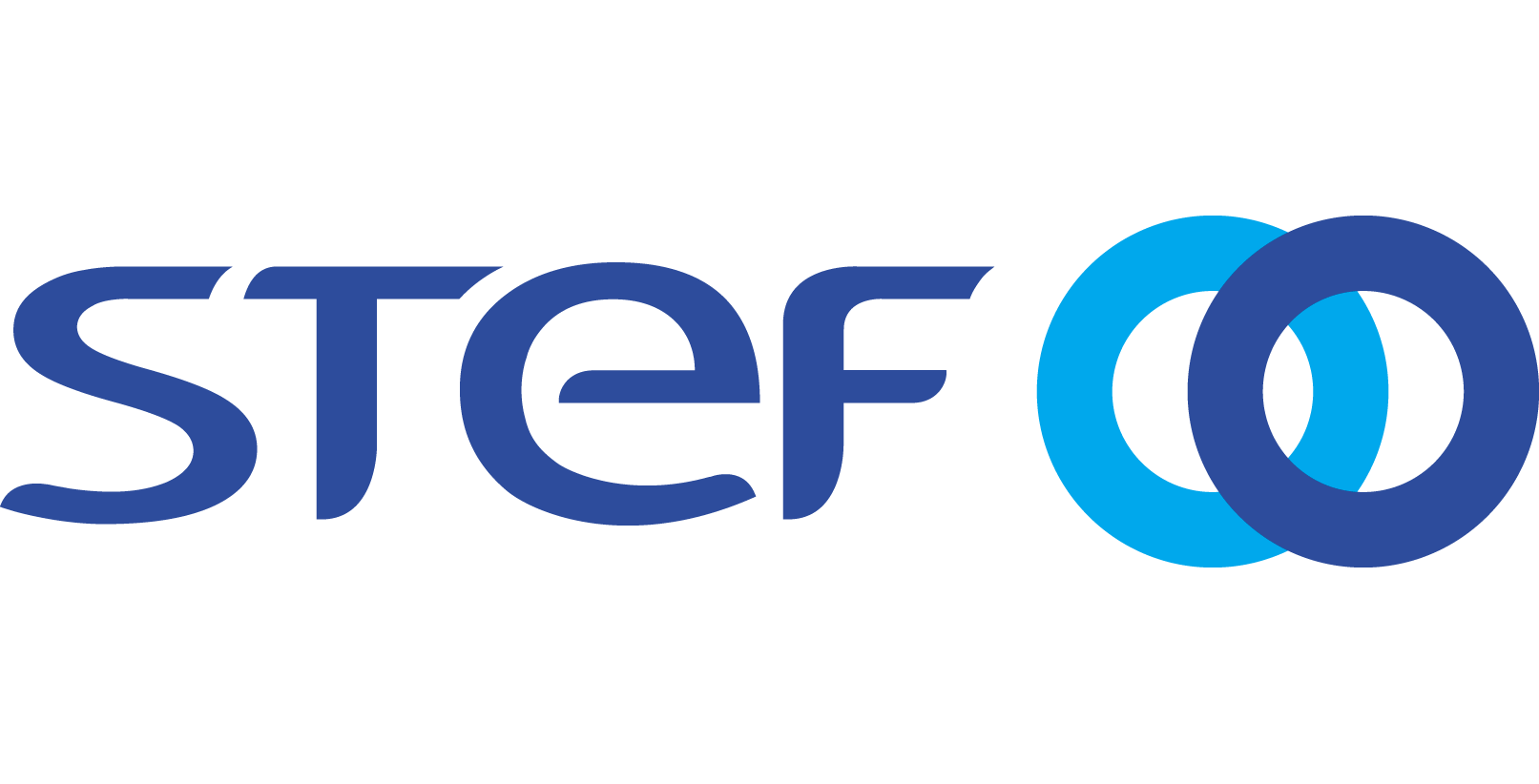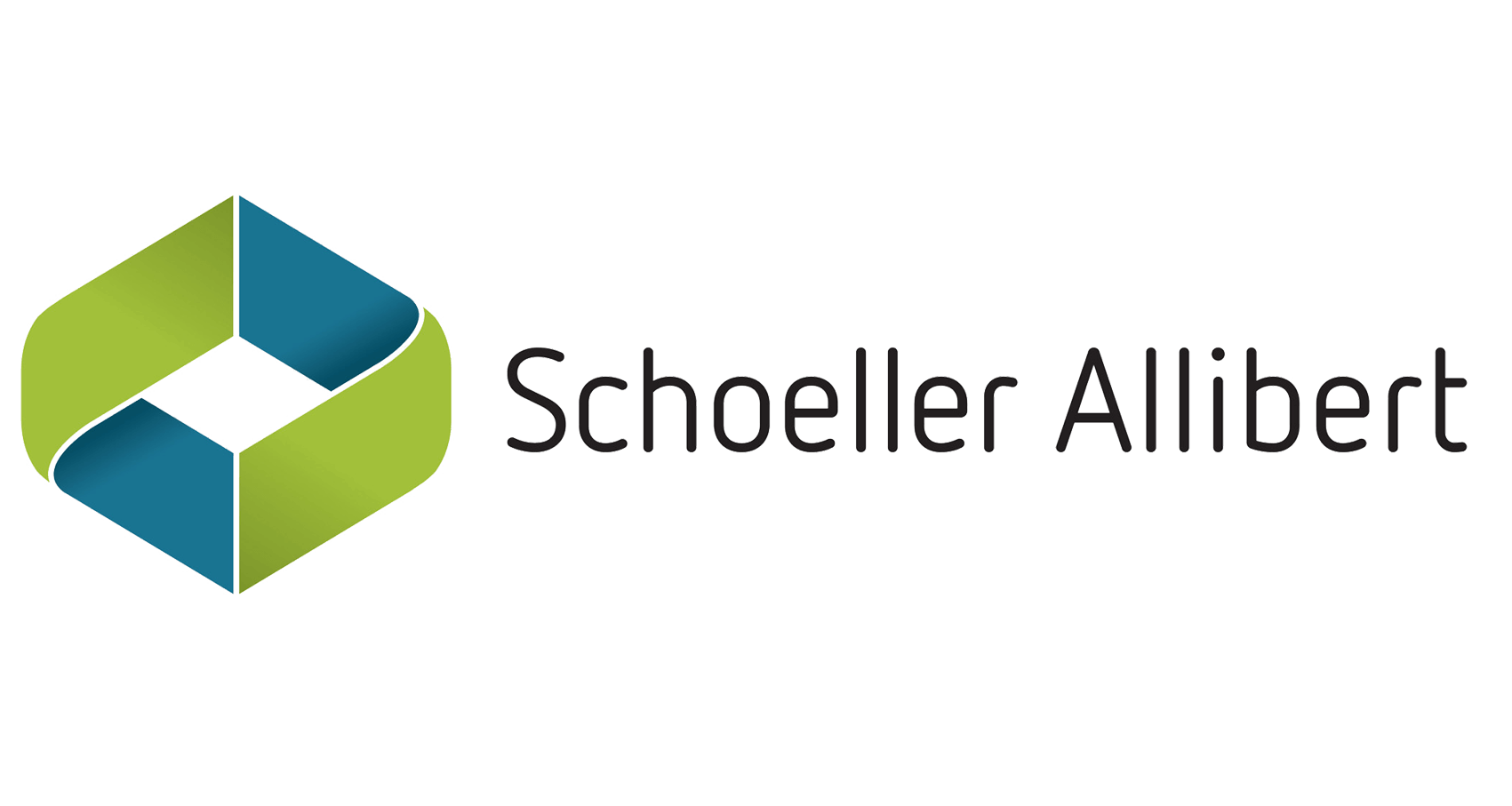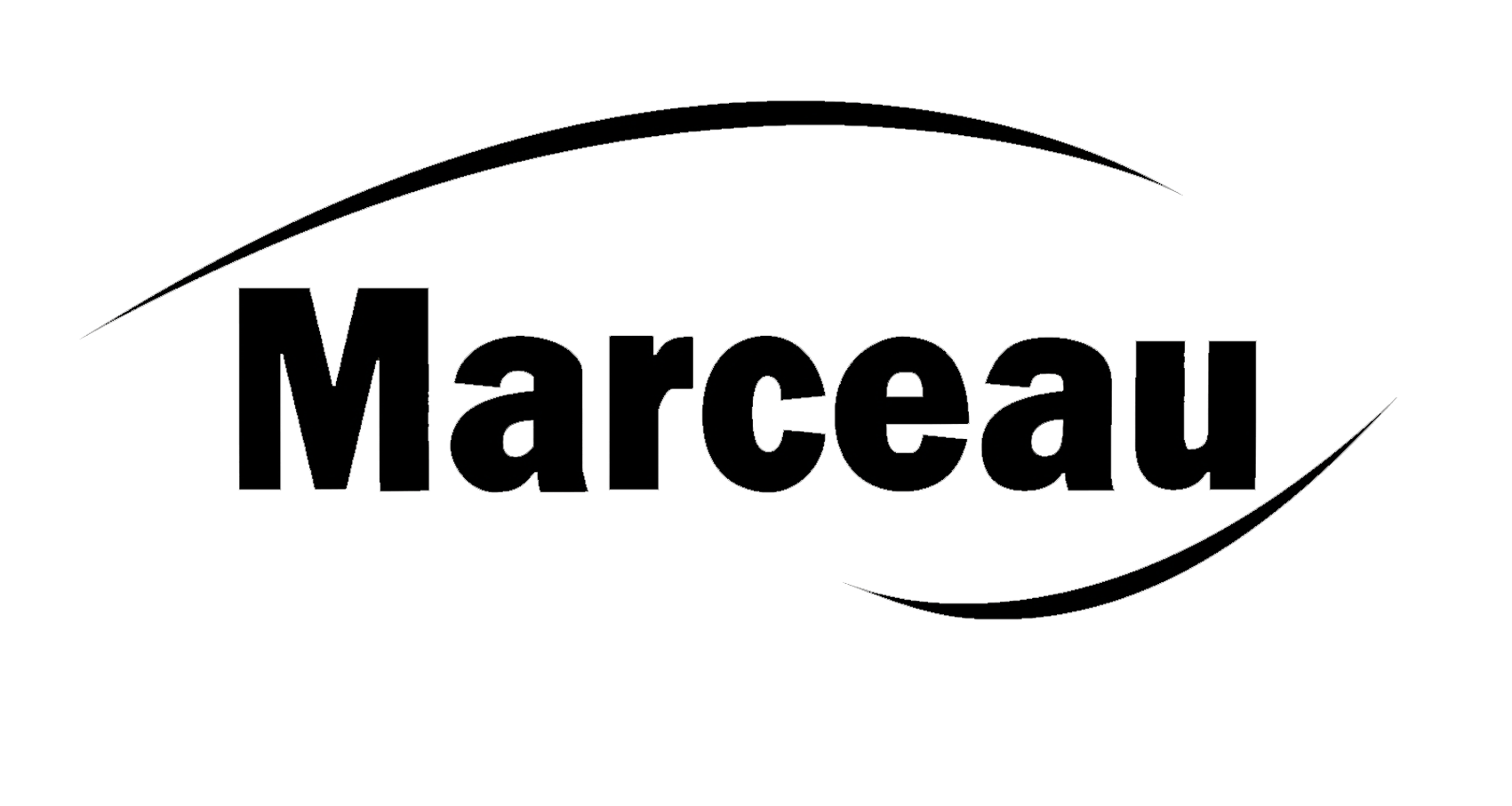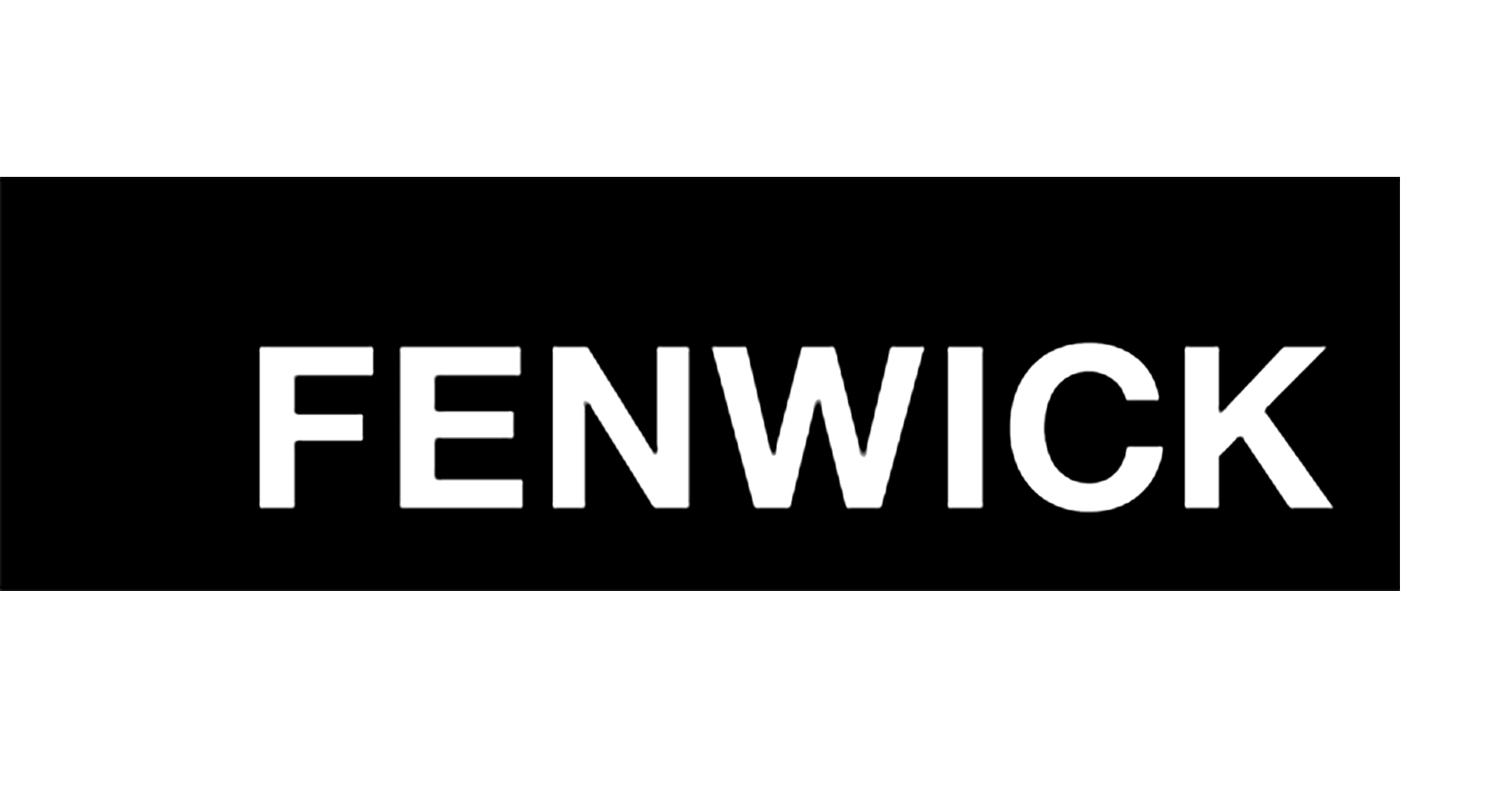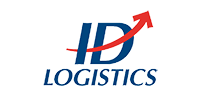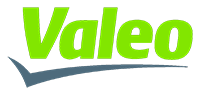 OUR PASSION FOR APPLIED ROBOTICS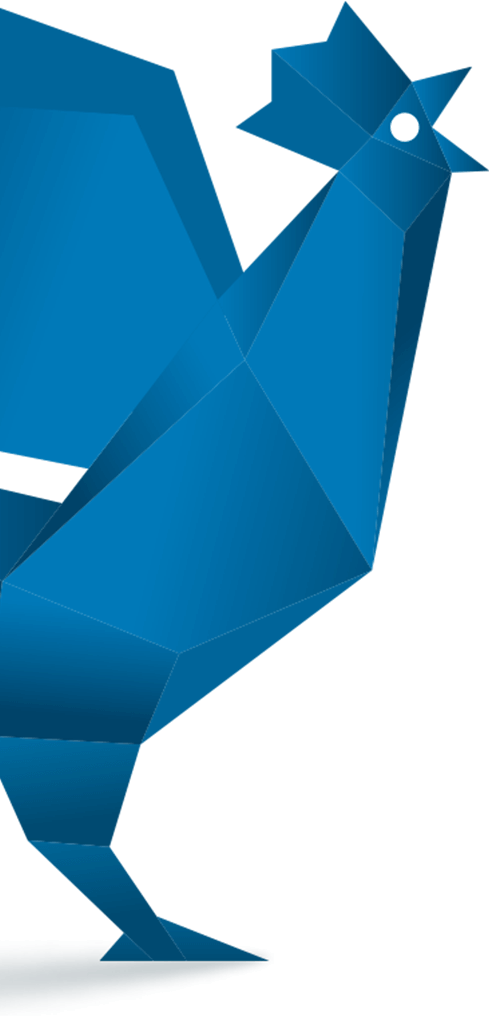 Within iFollow, we come from various but complementary fields (roboticians, logisticians, industrialists…), driven by a common passion: applied robotics. We design machines that are not simply complex but truly complete and efficient to simplify order preparation and better manage warehouses.
We have chosen Made in France to participate in our measure to the French industrial renewal and prove the value of French know-how. French artificial intelligence and robotics are recognized worldwide as well as the production quality and reliability of French products. In addition, the complete mastery of our machines both technically and technologically allows us to better respond to the problems of our customers with solutions adapted to their particularities.
Global industry and logistics must evolve to keep pace with our rapidly changing world. iFollow can be a part of this effort to achieve greater flexibility and resilience.
Our robots are already delivered all over the world, in France, England and Asia. In France, the assistance of our systems is ensured by the iFollow team (either remotely or face-to-face). In the rest of the world, it is provided by our network of partner integrators.
 Join us
Work in iFollow
Growing strongly, iFollow is recruiting to move collaborative robotics forward.
In favor of social skills, we are looking for employees who are passionate, who like to take up challenges and surpass themselves, all in a stimulating work environment within a close-knit team full of ambition !
The essential assets to join us :
dynamism, autonomy, desire to innovate, seriousness and a sturdy team spirit !